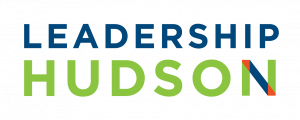 Leadership Hudson is recruiting!
Leadership Hudson is the Hudson Area Chamber of Commerce & Tourism Bureau's premier community leadership program. Leadership Hudson takes a full day each month, September to May, to bring together high-caliber current and emerging leaders from all sectors of the Hudson area to study issues impacting our community.
Leadership Hudson will provide a unique opportunity for participants to:
Connect with other leaders
Cultivate skills and knowledge
Contribute to the vitality of the Hudson area
Leadership Hudson will inspire participants to advance the economic and social vitality of the Hudson area. Through community partnerships, Leadership Hudson will cover a variety of topics relevant to our community, as well as complete a service project that will have lasting impact.
2019-2020 Leadership Hudson Schedule
The group will meet the second Tuesday of each month for a full day – generally 8 a.m. to 4 p.m. Monthly attendance is mandatory.
In addition to presentations/discussions, tours will often be included (Program topics and content subject to change.)
September 10         Leadership Hudson Kick-off
October 8               Community Life
November 12          Business & Industry/Economic Development
December 10          Education
January 14               Health and Human Services
February 11              Leadership
March 10                 Government
April 14                    Arts/Environment/Natural Resources
May 12                     Leadership Reflection Day and Graduation
Leadership Hudson Alumni Testimonial
"Leadership Hudson is a beneficial, well-developed program that I would highly recommend. Through this program, you gain leadership experience, learn about different facets of the community and grow your personal and professional network. It is an enjoyable way to promote your organization and get more involved as well. Believe me, the commitment to this program will be worthwhile for many years to come!"
--Natalie Rivard, Executive Director, St. Croix Therapy
Leadership Hudson seeks 25 individuals who:
Are committed, motivated and interested in serving the Hudson area in volunteer appointed or elected leadership roles.
Are willing to commit the time and energy to attend all topic days and complete the program.
Are a representative of a cross section of businesses, professions, organizations, government, education, cultures, religions ethnicities, and socio-economic backgrounds.
Wish to identify their own leadership styles, strengths, motivators and stressors.
Application process
Nominations for prospective program participants are accepted on an ongoing basis. Prospects may nominate themselves.
Applications for the 2019-2010 program will be accepted until August 1.
Notification of selection for the program will be made by August 15.
Program tuition is $995 for members ($1295 for nonmembers)
Applications Instructions
Please fill out the Online Application. Do not submit or attach resumes, letters or marketing materials.
Sponsorship Opportunities
The Hudson Area Chamber of Commerce & Tourism Bureau refers Leadership Hudson graduates to community organizations as future leaders and Board Members. We invite you to support these future professional and community leaders as a sponsor of Leadership Hudson. Download the Sponsorship Benefits form.
For more information on the Leadership Hudson program, contact Wendy Helgeson at Wendy@hudsonwi.org or (612) 501-0377
Thank you to our Sponsors: