Welcome to the home of Willow River State Park, the scenic St. Croix River, and numerous other amazing parks throughout St. Croix County. Our outdoor options keep nature enthusiasts coming back for more.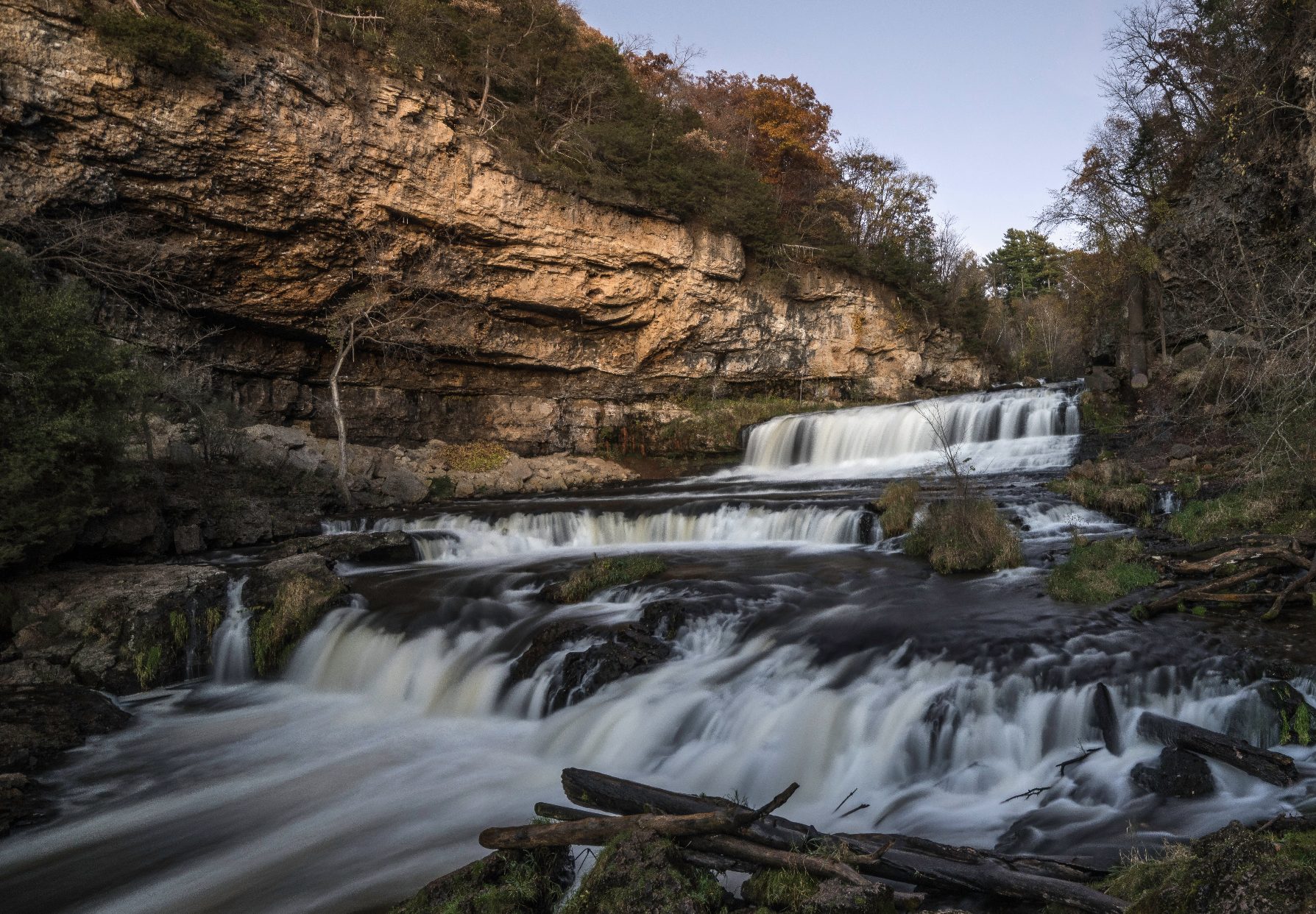 We're not just a river city, we're a river city twice over, plus a lake or two! In addition to our phenomenal Willow River State Park waterfall, Homestead Parklands offers numerous rentable activities to enjoy on Perch Lake. Stay tuned for updates on our newest addition, Eckert Blufflands, where you will be able to camp, hike, fish, and explore the St. Croix Riverbanks!
Bring some food for a picnic, shoes for a hike, and even some little ones because some of the parks have a full playground as well. Hudson is home to 11 parks that could easily fill a day trip agenda or a family summer park challenge.
Stay in the Great Outdoors
Want to take a hike and stay the night? You have options all around Hudson to explore!
Saint Croix County Parks offer a great stay with plenty of facilities and fun at Glen Hills Park. Glen Hills Park is a water-based recreation facility with 700 wooded acres surrounding the beautiful 78-acre Glen Lake. With the new addition of camper cabins, Glen Hills makes for a great weekend getaway!
Willow River State Park offers a campground on the southern shore of Little Falls Lake. This park is very popular because of the beautiful waterfalls and has one of the highest occupancy rates in the Wisconsin State Park System.
Did you know that Hudson is an official Tree City? The City of Hudson has received the Honor of Tree City USA each year since 2010. Tree City USA is a national program that provides communities around the country with a framework for managing their tree resources.

Yes, we have a park just for dogs! The City of Hudson and the Hudson Dog Owners Association have joined efforts to create the Hudson Dog Park located at Grandview Park, 1100 Carmichael Road, Hudson, WI.
The Dog Park hours are dawn to dusk each day of the year. The Dog Park has rules that are posted on site. In addition the city has provided dog waste bags so you can help keep our park clean.
For more information and rules about the Dog Park, visit the City of Hudson.
Have a Question About Hudson?
The Hudson Area Chamber of Commerce & Tourism Bureau is located in the heart of downtown, historic Hudson. We provide information to visitors and new residents on a daily basis. Whether you're planning an upcoming adventure, researching for an event, or even producing a movie, we can get you the information you need. Simply email our office at info@hudsonwi.org and we'll get back to you as soon as we can.
Find a Place to Stay in Hudson
Check out some fantastic places to stay when you come to visit Hudson!