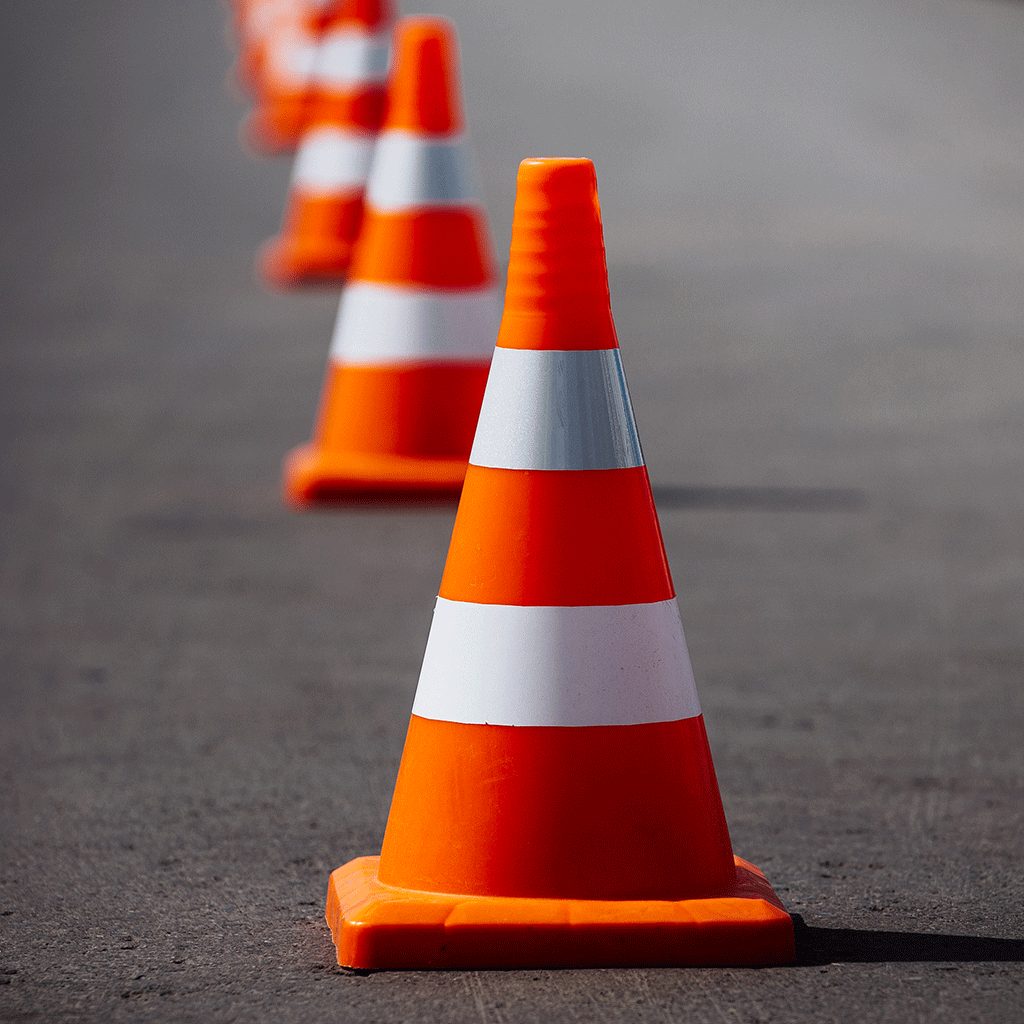 Pre-construction work on the corridor wrapped up last fall, setting the stage for the next two years of construction. Here is a graphic that shows the location of the 2023 work and the lane configurations along the project corridor. Over the next two weeks, you'll start to see construction equipment and materials assembled in the area.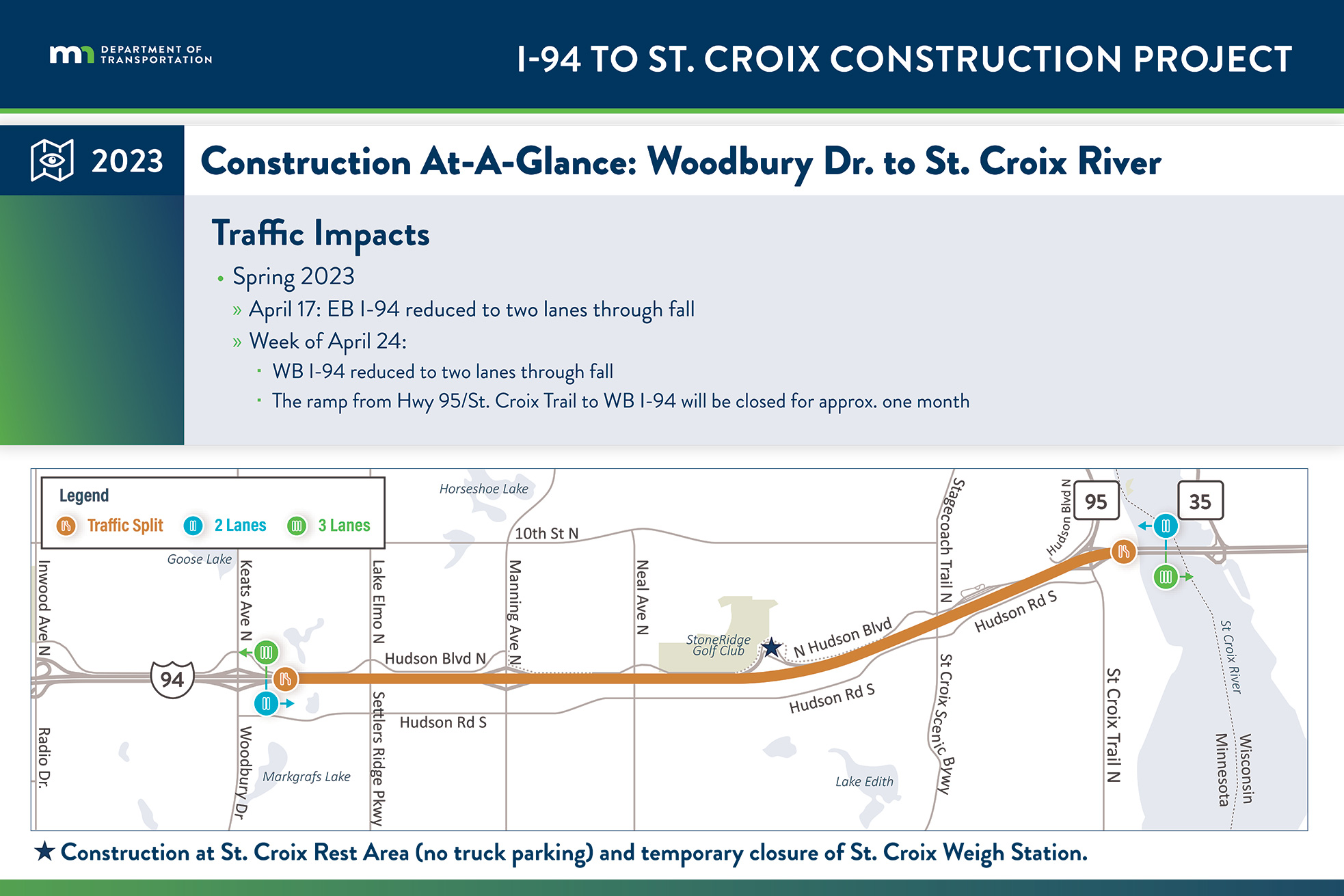 Starting at 5 a.m., April 17, eastbound I-94 will be reduced to two lanes between Woodbury Dr. and the St. Croix River through fall. Then, starting approximately on Mon., April 24, westbound I-94 will also be reduced to two lanes between the St. Croix River and Woodbury Dr. through fall. We also anticipate the ramp from Hwy 95 to westbound I-94 will be closed beginning Mon., April 24 through late May. You can bypass the ramp closure by using Hwy 95, Hudson Rd. S., Woodbury Dr. and westbound I-94.
The 2023 stage of I-94 construction will focus on the following:
Resurfacing the pavement from Woodbury Dr. to the St. Croix River
Reconstructing the pavement on the Manning Ave. ramps and the ramps west of Hwy 95
No two consecutive ramps will be closed at the same time.
Temporary widening between Highway 120 (Century Ave.) and Woodbury Dr.
Installing high-tension cable barrier and new signage
Upgrading the lighting and drainage systems
I-94 will have two travel lanes in each direction between Woodbury Dr. and the St. Croix River. During the first half of the construction season, all traffic will be on the east side of I-94. Then traffic will be switched to the west side of I-94 for the second half of the construction season.
Because no interstate detours are needed to complete this work, I-94 will remain open to traffic. However, we expect Hudson Rd. and Highway 36 to experience more traffic as a result of the construction. Work will also occur at the St. Croix rest area/Minnesota Welcome Center this summer as part of a different project.
As always, we will continue to update the project webpage (where people can sign up for project email updates) as well as MnDOT's Twitter account.