Our Businesses Are Open for You
During summer construction, our downtown businesses are open for you! Although Second Street parking will not be available for a few weeks, we have several other options you can use during your visit.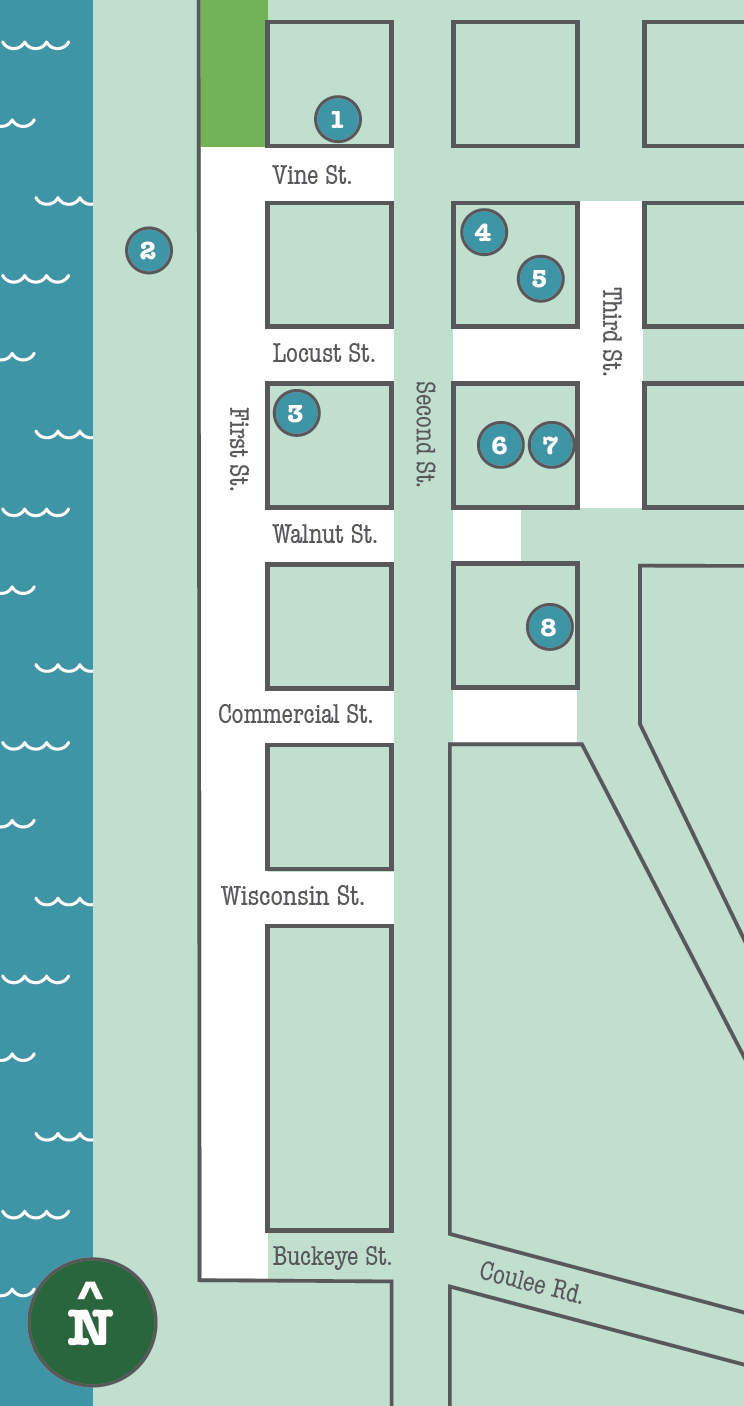 The streets marked with white on the map show our available street parking. All of the parking is in pay zone 17102. Note the area of First Street highlighted in bright green offers free street parking with a 4 hour limit.
Below are a list of parking lots, available spaces, time limits for free lots, and which zone to reference at pay stations. 
Library Lot

39 Stalls - Pay Zone 17110

Beach House Lot

94 Stalls - 4 Hours Free

Phipps Lot

59 Stalls - Pay Zone 17102

North Lot

63 Stalls - Pay Zone 17103

North Lot plaza

11 Stalls - Pay Zone 17103

Alley Lot

6 Stalls - Pay Zone 17102

 

City Hall Lot

31 Stalls - Pay Zone 17102

Williams Lot

44 Stalls - Four Hours Free
Planning a visit and have some questions? Call us at the Chamber at (715) 386-8411.